What are RPW Shockwaves and how do they work?
Answering the question concerning the Shockwave Therapy, radial shockwaves are introduced into the body by means of a freely moved applicator and cover the entire pain region. Radial shockwaves are often referred to as radial pressure waves, which is the correct definition in physical terms.
The pathological association between pain and muscle tone and vascular tone is broken as a result of shock wave therapy and the strong stimuli it produces, thus enabling natural movement patterns to be remembered and recalled.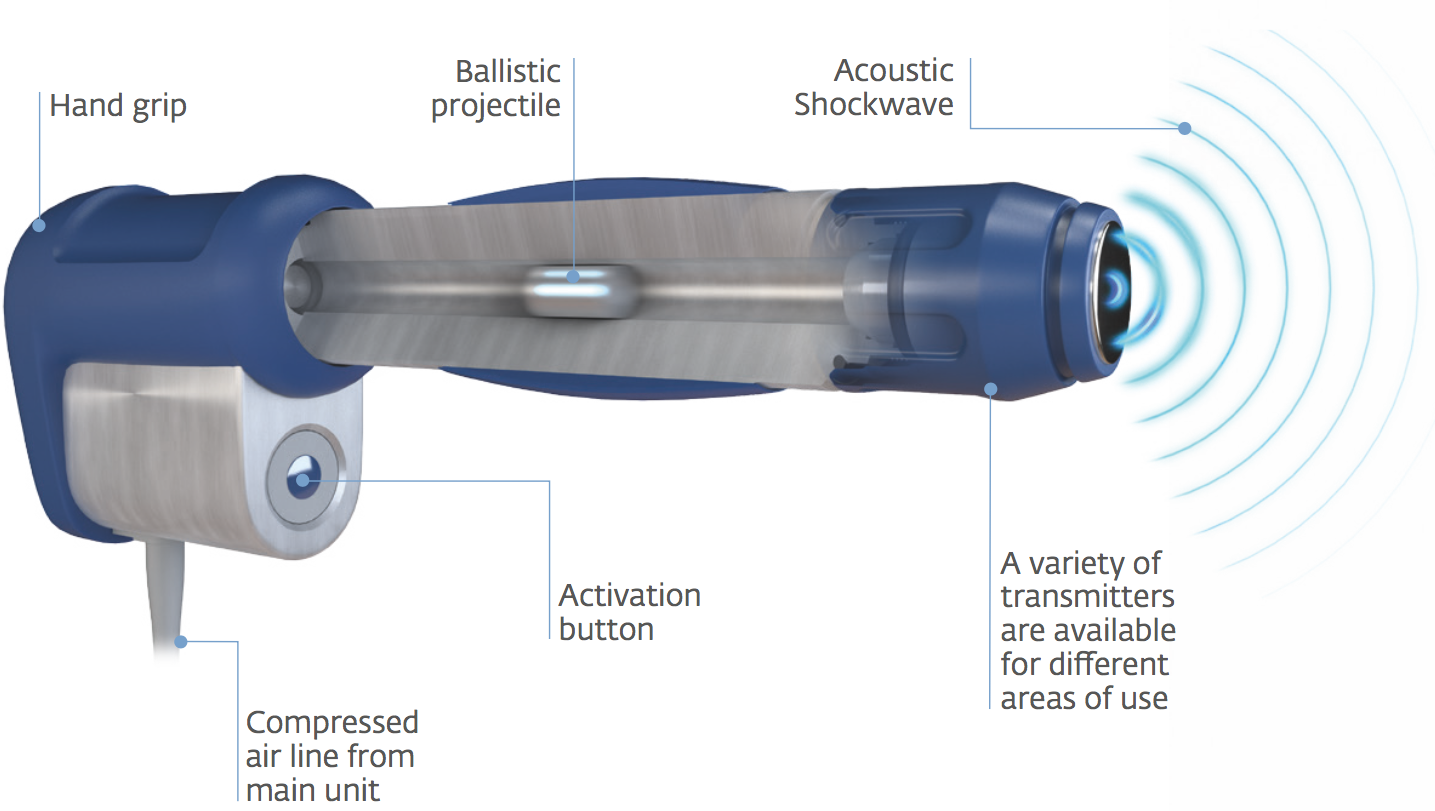 Will Shockwave Therapy work for me?
Radial pressure wave therapy is indicated for the following applications:
Myofascial trigger points – localized tender or painful area
Tendinopathies eg, plantar fasciitis, tennis/golfer's elbow, Achilles tendinopathy
Activation of muscle and connective tissue, eg. Increased circulation
Are there any contradictions?
Contradictions include:
Pregnancy
Haemophilia or other coagulation disorders
Acute in ammation
Disturbed sensory and nervous function, eg. Diabetes
Corticosteroid injections – wait minimum of 6 weeks after
local injections
Malignancy
Prostheses and implants
Your physical therapist will be able to advise you further. Contact us today for a free consultation.