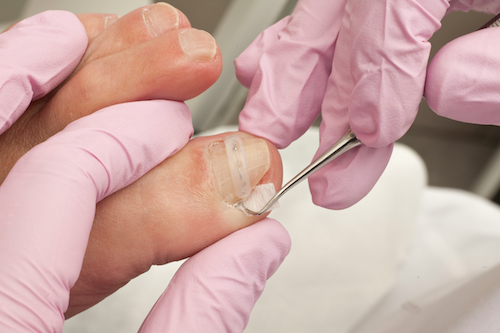 5 Reasons Chiropody Is So Important
People don't need to be told to visit the doctor every once in awhile to make sure they're in good health. Some will go beyond the general practitioner and will see specialists when they need to.
Plenty of people will see doctors that specialize in digestive, visual, and reproductive health, but there's one area of the body that keeps getting forgotten. Feet.
Chiropody is the study of the foot, and even though we use our feet every day they're often one of the most neglected parts of the body.
When was the last time you had your feet looked at by a doctor? After you read this post, you'll be wondering why you haven't seen a chiropodist.
They can improve your workout
Have you started running recently? Are you more active at the gym and love doing cardio?
If so, you should make an appointment with your chiropodist. Runners can be prone to aches and pains along with more serious issues like shin splints.
A good chiropodist can point out potential problems that you could be prone to and can help issues stop before they start. They can also recommend good running shoes and workout equipment.
They can help improve "cosmetic" issues
Do you feel like you always get ingrown toenails? They may just seem like annoying problems that mean you won't be wearing open toed shoes for awhile, but they're much more than that.
Reoccurring ingrown toenails could cause infection and be very painful. A doctor that studies chiropody could remove the toenail completely or give you antibiotics to stop the infection.
Chiropody can also help other health problems people think are purely cosmetic. They can help with bunion pain, corns, and other issues.
Doctors that practice chiropody can solve odor issues
Nobody expects feet that have been in shoes all day to smell good, but there's something about your foot odor that feels a bit off.
Have you tried sprays and powders that don't seem to work? If so, it's time to see a doctor.
They could prescribe an antibacterial wash that can help cut down on odors, or even find that there's a different issue causing your foot odor.
They can help find bigger issues
Do you feel like your big toe constantly feels tender or sore? Your toe issues may not be a symptom of ill-fitting shoes, you could have gout.
Do your feet always seem to go numb? Do you notice red sores forming on your feet? That could all be signs of diabetes.
Chiropody doesn't just have to focus on the feet, a thorough examination could help reveal bigger health problems.
They could help with chronic pain
You know that your feet aren't going to feel great after a long day at work, but they're hurting long after you get home. On top of that, your back has been hurting you too.
Foot pain and some kinds of chronic back pain can be diagnosed by a foot doctor. If you've been experiencing chronic aches and pains and haven't had luck with other doctors, you should look into finding a foot doctor.
Let us know!
Do you have more questions about how chiropody can help you? Contact us so we talk about your foot care needs.